Skip Main Content
Botox and Juvederm in Greensburg, PA
Aesthetic Services
From wrinkles and lines to flat, drawn features, there may be some things about your face you'd like to change. But if you're considering aesthetic services such as a cosmetic injection, it's important to remember that the person performing the procedure must be a medical professional with the proper training  to help you look your best as safely as possible.
At Bartolomucci Family Medicine, Dr. Kevin Bartolomucci and Rebecca Bartolomucci are certified to perform safe, non-surgical cosmetic injections in the safety and comfort of our office. Our experience and personable approach will put you at ease as you lay back and let us help you look and feel fantastic.
After a one-on-one discussion about your goals, we'll help you determine which non-invasive procedure is the right choice for you. Ready to get started? Schedule your first consultation at Bartolomucci Family Medicine today.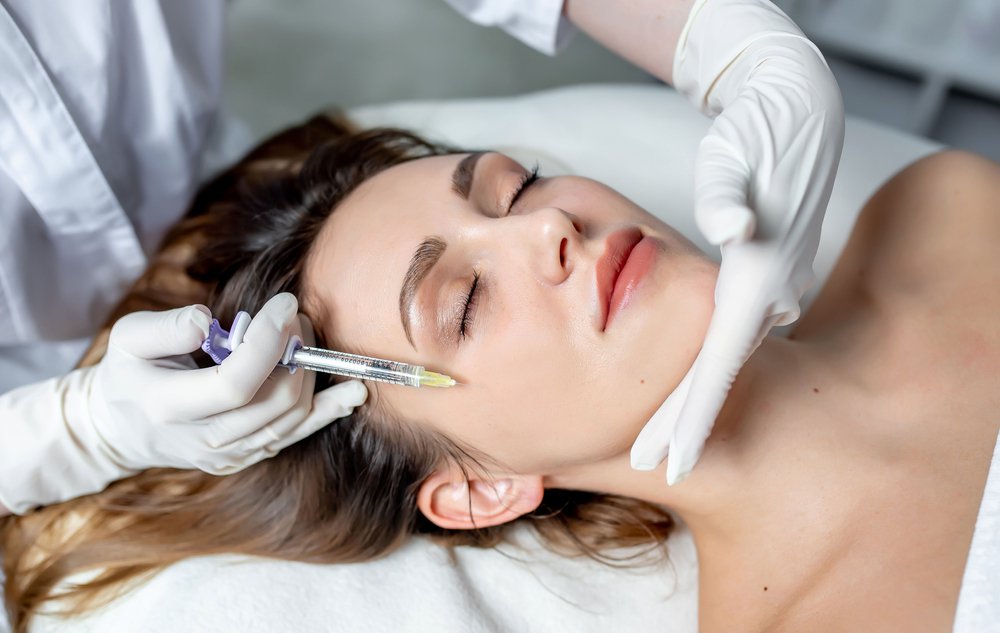 Quality, Patient-Focused Skin Care 
Individualized Treatment Plans
When it comes to aesthetic procedures, there are several non-surgical options to choose from based on your individual needs and goals. Bartolomucci Family Medicine is proud to offer botulinum toxin to treat fine lines and dermal filler to enhance lips. The aesthetic team at Bartolomucci Family Medicine is proud to offer two types of cosmetic injection:
Botulinum toxin: There are multiple types of botulinum toxin with similar outcomes. We prefer a brand called Xeomin as it is the most purified form of botulinum toxin on the market. Xeomin is a neurotoxin that can be applied to smooth wrinkles most commonly in the upper portion of the face
Dermal Filler: Filler is made with a synthetic substance called hyaluronic acid. We offer Juvederm Vobella XC and Revanesse Versa. Dermal Filler injections help restore naturally-occurring levels of collagen in the skin, allowing your face to appear supple and healthy. Dermal filler can be used to treat wrinkles and lines in the face, as well as add volume to the lips.
See the incredible difference in some of our previous patients:




These products can help you achieve a younger and natural look you've always wanted. If you're interested in learning more about how these procedures can help you, schedule your first appointment with us, or give us a call.
Frequently Asked Questions 
What is the difference between Dermal Filler vs Botulinum toxin?
While both Dermal Filler and Botulinum toxin are designed to help smooth wrinkles, they do so in different ways. Botulinum toxin is a neurotoxin that works to "relax" the muscles, smoothing wrinkles on the face that appear when those muscles contract such as crow's feet and frown lines. Dermal Filler stimulates collagen production and moisturizes the skin, softening it and making it smoother in the process. Dr. Bartolomucci and his team can advise you on which product is best to help you meet your goals.
What is the difference between Botox and Xeomin?
Botox and Xeomin are both neurotoxins, and both are administered via injection. However, Xeomin is a more purified form of botulinum toxin and it was designed specifically to address "glabellar lines" – that is, lines and wrinkles that appear between the eyebrows.
Are neurotoxins safe to use in my face?
Neurotoxins such as Xeomin are approved by the FDA and completely safe to inject into the skin. However, it's extremely important that you receive neurotoxin injections from an experienced, medically-certified provider like Bartolomucci Family Medicine. Trained injectors know the correct dosages and injection sites to safely treat wrinkles while leaving other areas untouched.
What are my payment options for aesthetic services?
Aesthetic services at Bartolomucci Family Medicine can not be paid for through your insurance. Botulinum toxin will cost $11/unit. Dermal Filler treatments will cost $750 for a 1.2 ml syringe of Revanesse Versa Plus and a 1ml syringe of Juvederm Volbella XC. If you have further questions about your payment options, feel free to reach out to our friendly, knowledgeable staff.
How can I get started with the best medical aesthetics near me?
We make it easy to schedule your first aesthetic consultation with Bartolomucci Family Medicine. Use our online appointment request tool and provide a date and time that works for you, and we'll reach out to you as soon as possible.