Skip Main Content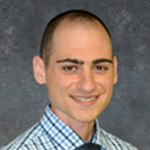 Kevin Bartolomucci, DO
ROLE:
Physician
SPECIALTIES:
LANGUAGES:
WE CARE ABOUT YOUR FEEDBACK!
Please take a moment and let us know how your experience was.
REVIEW US
Meet Kevin Bartolomucci, DO
After graduation from medical school, I decided to move back to my hometown to complete residency training at Latrobe Hospital. Upon completion of my residency training, I decided to stay on as a faculty member at Latrobe Family Medicine Residency. This was a great experience that allowed me to grow as a physician and an educator. After 6 years in this role, I decided that I really wanted to focus less on administrative responsibilities and more on direct patient care.
I am most interested in musculoskeletal, addiction, and preventative medicine. As an osteopathic physician, I am very interested in utilizing osteopathic manipulation in the management of chronic musculoskeletal ailments. I like to focus on the whole person and try to design individual treatment plans that incorporate lifestyle changes in addition to pharmaceutical management. I try to develop partnerships with my patients so that we can work together to improve health.
Education
Duquesne University, Pittsburgh, PA

Lake Erie College of Osteopathic Medicine, Erie, PA

Excela Health Latrobe - Family Medicine, Latrobe, PA
Thank you for subscribing!
You will receive important news and updates from our practice directly to your inbox.
Thanks!